The shift to digital seen across the globe over the past few months is reinforced by our Q2 TPP tracker analysis. The number of  TPPs across the EEA increased by over 29% between 31st March 2020 and 30th June 2020 with 82 new TPPs being approved for services. This is significantly higher than the growth recorded in the previous quarter.
The Konsentus Q2 tracker looks back at the last quarter but, where it differs from before, is that we also now include some projections on what the numbers might look like at the end of September 2020 – one year on from the implementation of PSD2 Open Banking.
• A total of 361 TPPs are approved to provide services across the EEA
• Italy and Spain have both seen TPP numbers more than double over the last quarter
• Over 47% of TPPs are regulated by the FCA, the Home NCA in the UK
• 94% of TPPs are registered either as an AISP or AISP & PISP. Only 21 of the 361 TPPs are registered as a PISP only
• Greece, Iceland, Liechtenstein and Slovakia now each have a TPP regulated by their home NCA, leaving only 4 countries in the EEA with no home approved TPPs
• 29% increase in TPP approvals from Q1 to Q2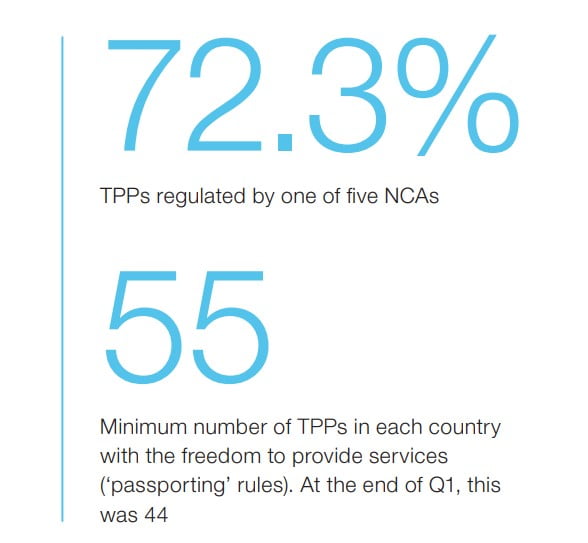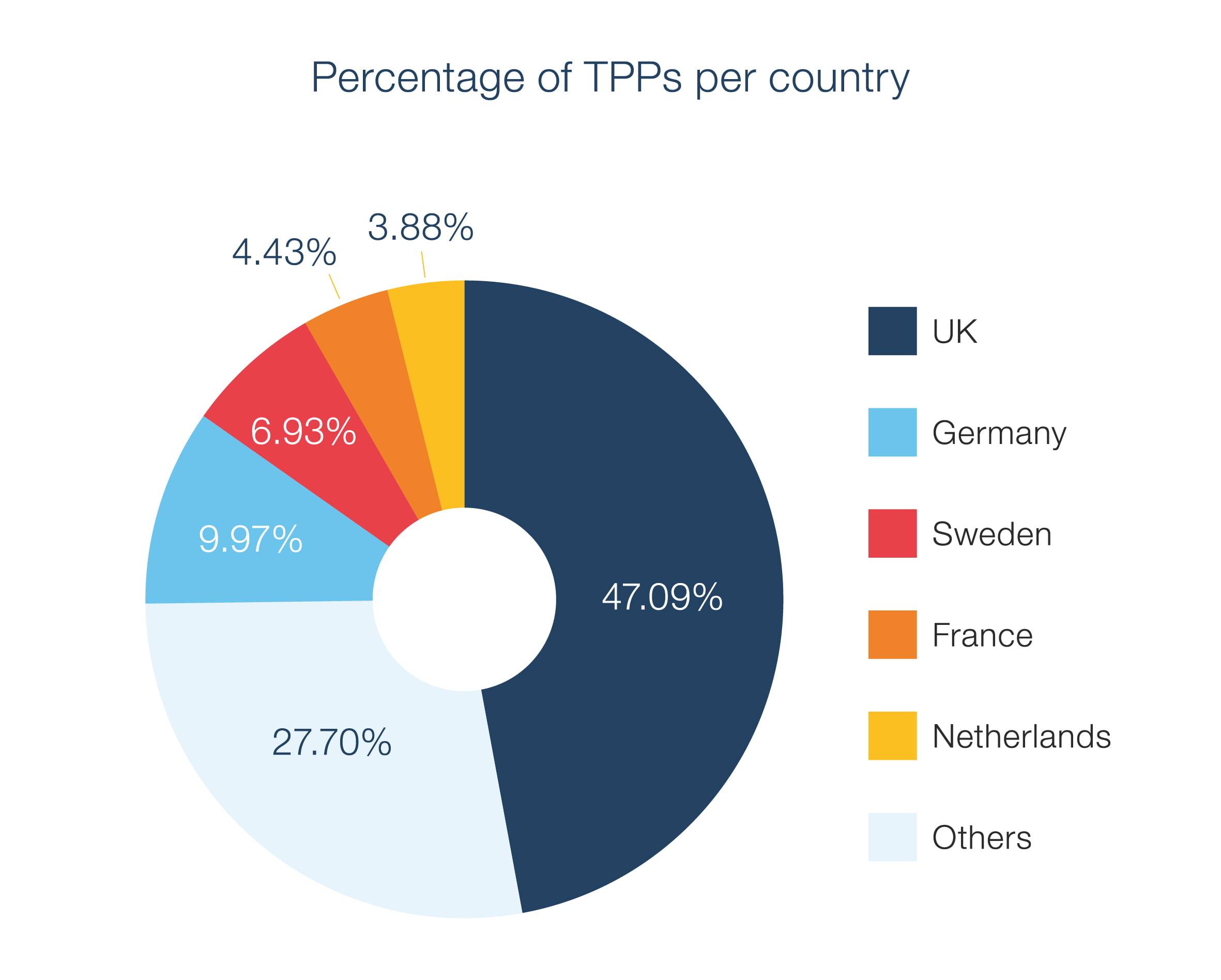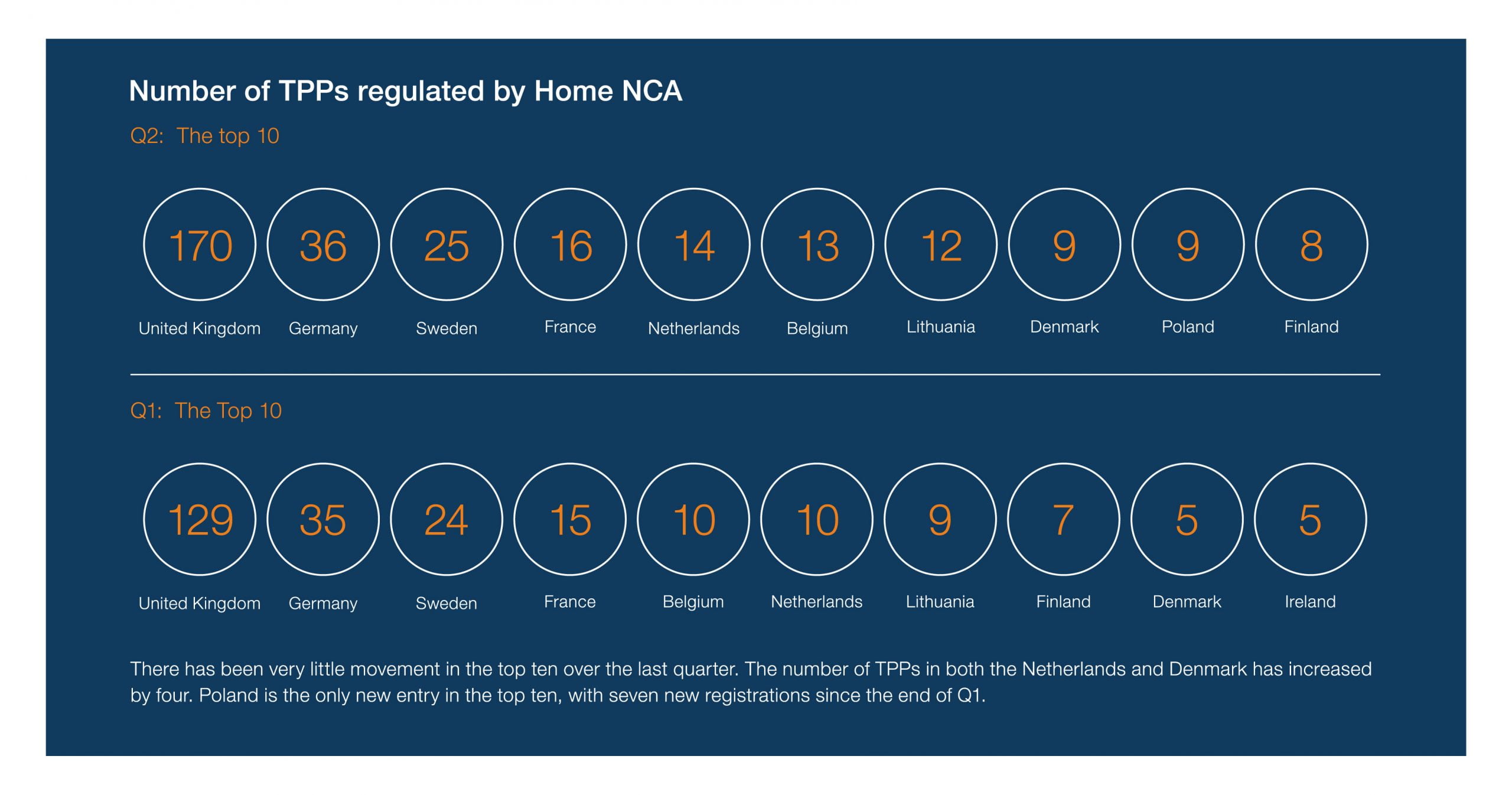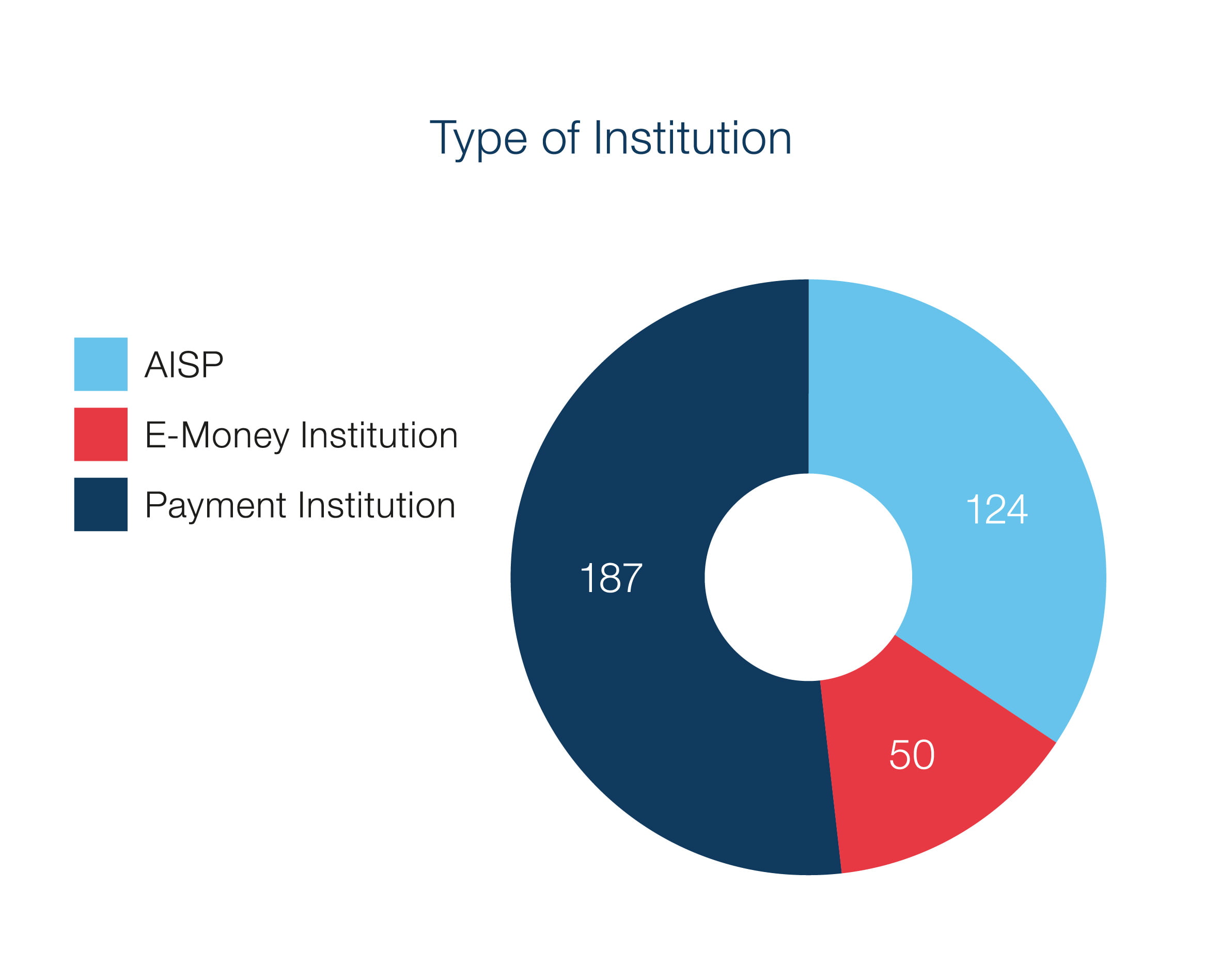 As we saw last quarter, 94% of TPPs are registered to provide account information services and just over 50% of those registered are Payment Institutions*
*'Payment Institution' means a legal person that has been granted authorisation to provide and execute payment services which are not connected to taking deposits or issuing electronic money.
Note: these figures do not include Credit Institutions acting as TPPs or CBPIIs
Projected Q3 TPPs across the EEA
Looking back over historic data and growth trends, we expect the
number of TPPs to reach 417 by the end of September 2020. This
is more than double the number of TPPs that were approved
when PSD2 Open Banking was implemented in September 2019.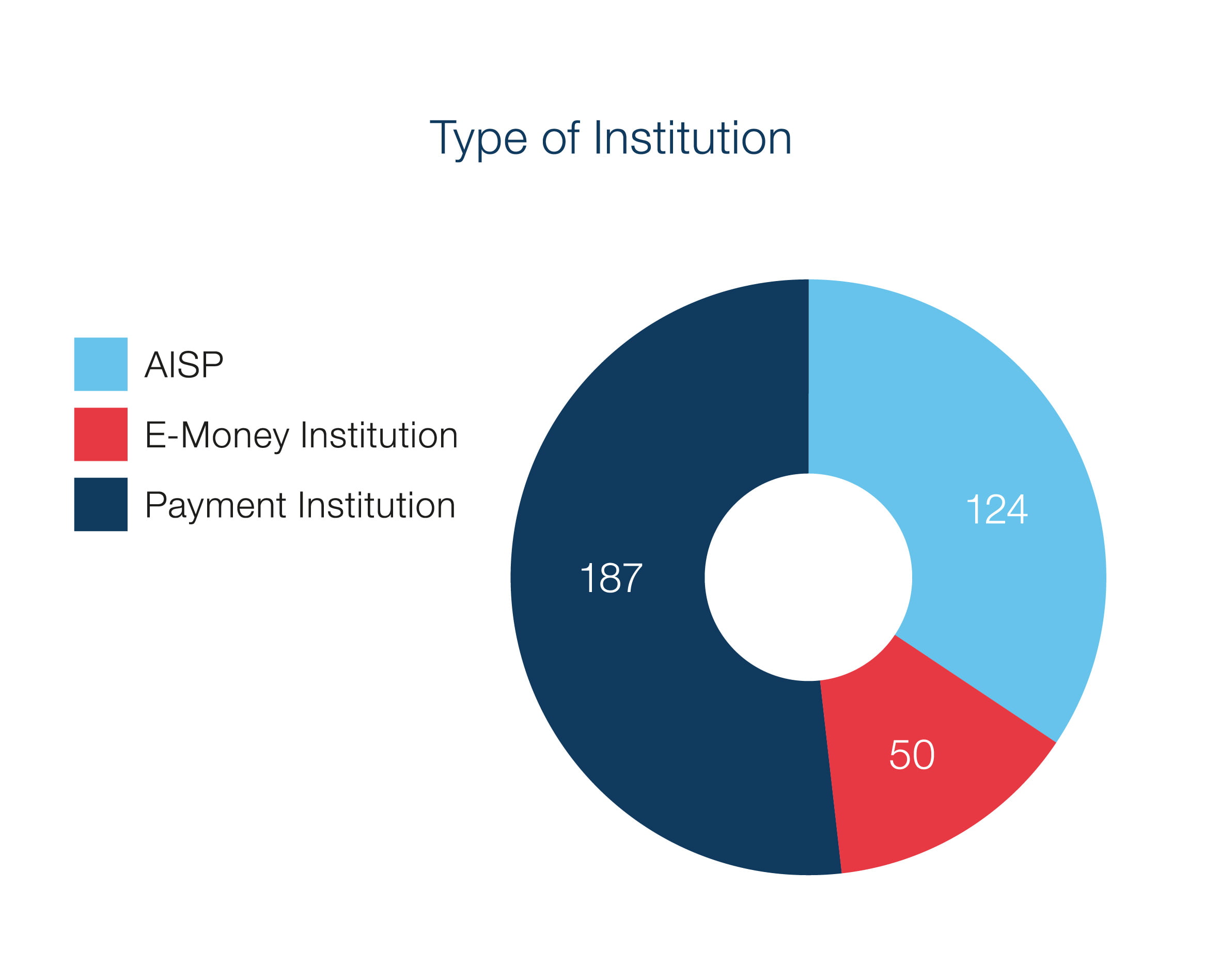 Projected Q3 PSD2 Open Banking API calls across the EEA
We expect a total of 1.59bn API calls to be made across the EEA each month by the end of September 2020. The UK API volume is expected to reach 707m
monthly (based on AISP calls only, however we expect this number to increase substantially once PISP services are launched in the UK market). Germany 269.3m and Spain 125.6m.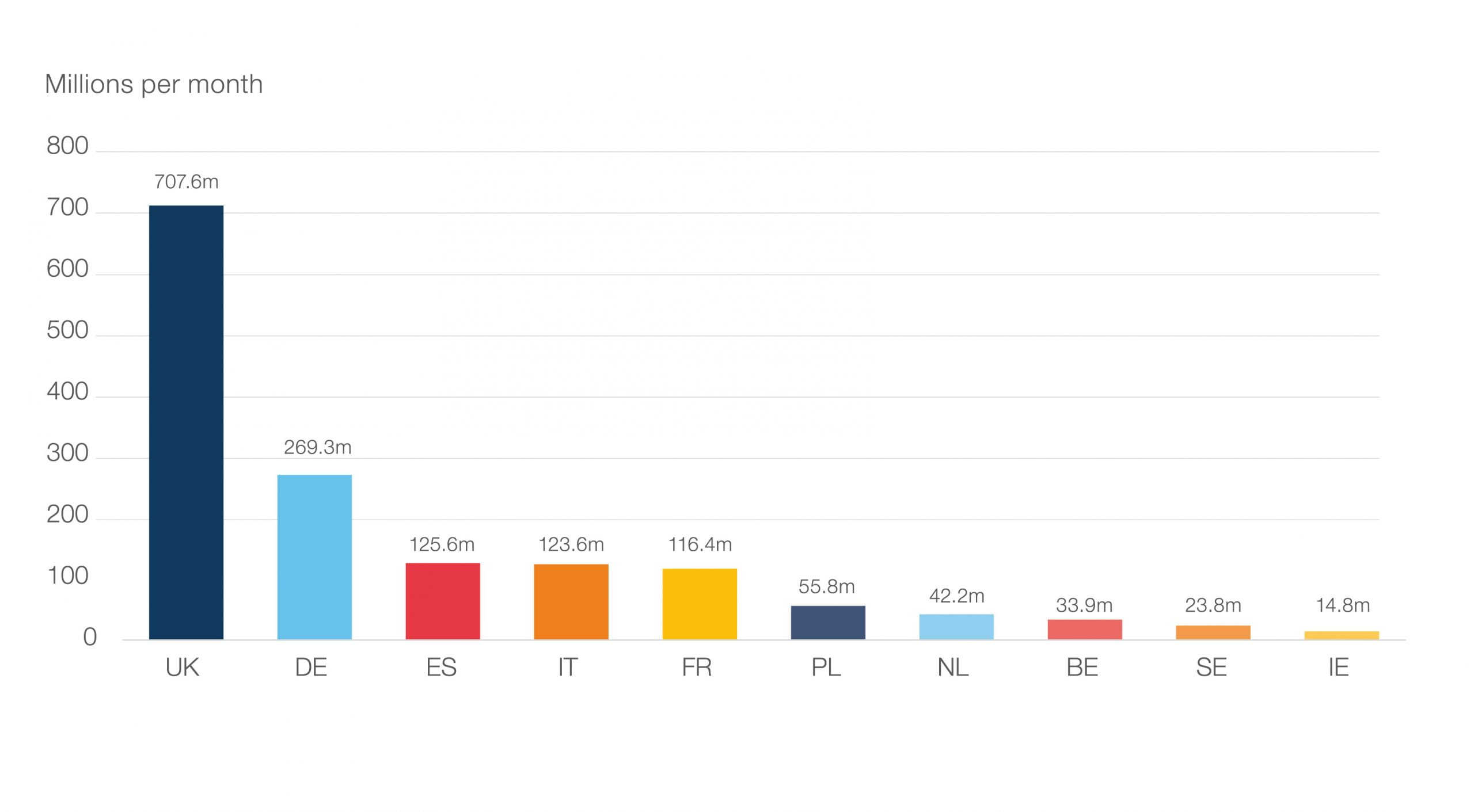 By September 2020, 18 out of 31 countries (58%) should be anticipating in excess of 5m API calls per month.
We expect 11 countries to be receiving over 10m API calls per month
"The move towards a digital economy could not be more evident than this quarter with 82 new TPPs being approved for services. We expect this growth trend to continue into Q3 when the number of TPPs across the EEA is expected to reach 417. This shows that PSD2 Open Banking is supporting a thriving appetite for new products and services." Mike Woods (CEO, Konsentus)